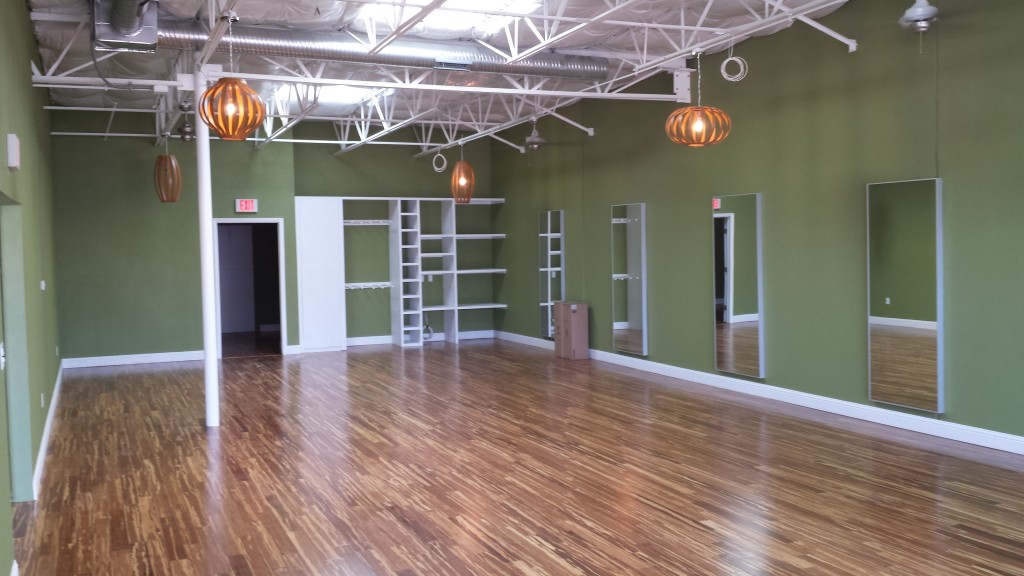 Taking a space from a cold dark shell with no electrical, no air conditioning, and no plumbing can be quite a challenge. It requires a lot of coordination between the city, utilities, and the contractor. We have the experience and know how to get the job done on time and on budget.
Our project for Uptown Yoga took an existing empty space and converted it into a beautiful yoga studio with bamboo floors, sky lights and ADA bathrooms. Project came in on time and on budget.
This project included 2 ADA bathrooms, 2 showers, a laundry room, lobby area and large studio space. All walls, plumbing, electrical, insulation, HVAC, and fixtures had to be installed.